Tōzenji Founder Zuichō Hashimoto
東漸寺建立者 橋本随暢師
Tōzenji (Seizan Buddhist Studies and Cultural Centre) was founded in 1989 by the late Rev. Zuichō Hashimoto, a Japanese priest of one of the Pure Land sects (Seizan Jōdo-shū), for the purpose of providing the people of the Vancouver area with a dōjō (place of practice) that could bring them in contact with the living tradition of Japanese Buddhism and its related cultural forms. During his lifetime, Rev. Hashimoto was the resident priest of Gokurakuji in Minabe-cho, Wakayama Prefecture, was known as the top preacher in the Seizan sect receiving engagement requests from all over Japan, and worked to make sermons more accessible by starting a "Telephone Dharma Talk" line.
The reason Rev. Hashimoto decided to build a temple in Canada began with an encounter with a certain person. Many years ago, he was invited every month to give Dharma talk during the Kannon Day services at a temple in a neighboring town. Masae Tabata was a regular attendee who always listened earnestly to the sermons. Mrs. Tabata immigrated to Canada before the war and returned to Japan during World War II. After her husband passed away, she moved to Kamloops, Canada, where her son lived. Many years later, Rev. Hashimoto received the latest news about Mrs. Tabata from a Kamloops resident who was visiting her Japanese hometown. As a souvenir to take back, Rev. Hashimoto gave a cassette tape of the sermon he had previously recorded. Later, he received a letter of thanks from Mrs. Tabata, and learned that the tape had been circulated to some members of the Kamloops Buddhist Temple through her son, Saburō.
In that same year 1977, the 22nd Annual BC Buddhist Convention was held at the Kamloops Buddhist Temple, and Rev. Hashimoto, now known as the "tape preacher", attended as a special invited lecturer. During his stay, He met with Mrs. Tabata at her home for the first time in decades, and when he started reading the sutra at the Buddhist altar with ten priests who accompanied him, Mrs. Tabata began to cry and said, "Today, I could not be happier because I heard the Seizan recitation which is so nostalgic to me". Rev. Hashimoto, who was moved by her tears, vowed to come back to Canada, and began building relationships through Dharma talks held during his visits.
In the midst of this, Rev. Hashimoto wondered if there was anything that he could do to spread the Buddhist teachings in Canada. After talks about sending a Buddha Amida figure, he decided to build a temple to house it. In 1980, with the cooperation of Saburō Tabata and others, a property in Coquitlam was acquired, and after many years of planning and preparation, the Main Hall was completed in 1989, the Temple Bell Tower in 1993, and the Kannon Hall in 2003. During and after that time, Rev. Hashimoto travelled all over Japan to raise funds for the construction of Tōzenji, and hosted events such as tour groups from Japan, the first North American joint Seizan and Chinzei sects conference, and the Fivefold Transmission of the Jōdo sect (Gojū Soden). Rev. Hashimoto continued to support Tozenji until his passing in 2011.
東漸寺 (Seizan Buddhist Studies and Cultural Centre) は西山浄土宗の故 橋本随暢師がバンクーバー地域の人々に日本仏教伝道とそれに関連する文化活動に触れ合える場を設けるため1989年に建立されました。随暢師は生前、和歌山県みなべ町にある極楽寺の住職で、全国から講演会の依頼を受けていた宗門随一の説教師と評されて、「テレホン説法」の開始など法施に力を入れていました。
随暢師がカナダに寺院建立を決めたきっかけは、ある一人の方との出会いから始まります。ずっと昔隣町のお寺で観音様のご縁日の法話に毎月招かれていました。そこで熱心に聴聞されていた同行衆の田端まさえさんです。田端さんは戦前カナダへ移住して第二次世界大戦当時に日本に引き揚げた方で、ご主人の他界後は子息が住むカナダ・カムループスへ移りました。その後、随暢師は田端さんの消息を里帰り中の同市在住の方からの報告を受けて、お土産として以前収録したお説教のカセットテープを渡しました。のちほど田端さんからお礼状が届いて、テープは息子の三郎さんを通じてカムループス仏教会の家々に廻されていることがわかりました。
丁度、その年1977年に当仏教会でBC州の第22回仏教信徒大会が開催され、随暢師は「テープの先生」ということで特別招請講師として招かれました。そして滞在中に田端さんの自宅で何十年ぶりに再会して、同行した僧侶十人と仏壇に向かってお勤めをしたら田端さんが泣き通しながら「今日は懐かしい西山派のお勤めを頂いでこんな嬉しいことはない」と喜ばれました。その涙に感動した随暢師はカナダ再来を誓って、重ねた訪問での法話などを通じて現地で出会った法友とのご縁を大切にしていきました。
その中、随暢師はカナダ仏法伝道の為に何か出来ないかと考え、日本から仏像を奉持する話があり、それをまつる寺院を建てる決意をしました。三郎さんら法友のご協力を得て1980年にコキットラムに土地を確保して、長年の計画と準備をかけて本堂は1989年、梵鐘は1993年、観音堂は2003年に完成しました。その間と後には随暢師は東漸寺の建立のために日本全国で資金集めに取りかかり、日本から連れて来た訪問団の法要、北米初の西山宗・鎮西宗合流の法要、五重相伝厳修など、2011年に逝去するまで東漸寺を支え続けてきました。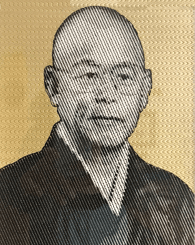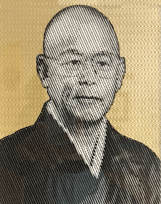 Masayuki Watanabe
President, Seizan Buddhist Studies and Cultural Centre
Updated 16 February 2023